Have you ever experienced a moment in your writing world where your mind begins to wander around different ideas and concepts because your space is just too quiet?
There are also those times where the sound of your computer keys, or pen scribbling along the paper will only provide so much inspiration. White noise can sometimes be louder than our own thoughts, and while noise is great—too much can be distracting.
Press play on a few of these songs when you're faced with writer's block:
2. Like a Star, Corinne Bailey Rae
3. Floating, Alina Baraz ft. Khalid
4. I will Find A Way, Fred Hammond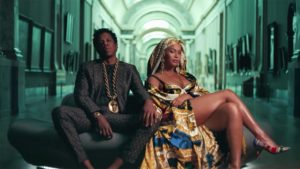 Still searching for your muse?
Focus your attention away from your personal past, present, or future situations.
You'll be less tense. Now write!
9. Photosynthesis, Saba ft. Jean Deaux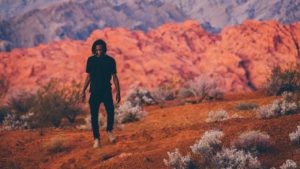 10. Focus, H.E.R.
Have any topics you'd like to discuss or ideas to share? We'd love to hear it!
Join our Facebook page here for daily writing prompts and networking with other writers!
Valeria Lake
Community Manager + Contributor
Valeria is an English major at Florida State University from Atlanta, GA by way of Florida. She enjoys writing and sharing stories whenever possible because of their limitless expression. And when not indulging, you may find her styling a friend or organizing an event!
Connect with her on Social Media!