Kevin Amaya
Syllble Writer
Originally from Atlanta, GA, Kevin Amaya, has lived in DC since the summer of 2017. He is proudly the son of immigrants from El Salvador and husband to an immigrant from Mexico. He provides research for the Washington Office on Latin America, Citizen Security program. He enjoys listening to music, especially hip-hop/rap, reading and playing soccer.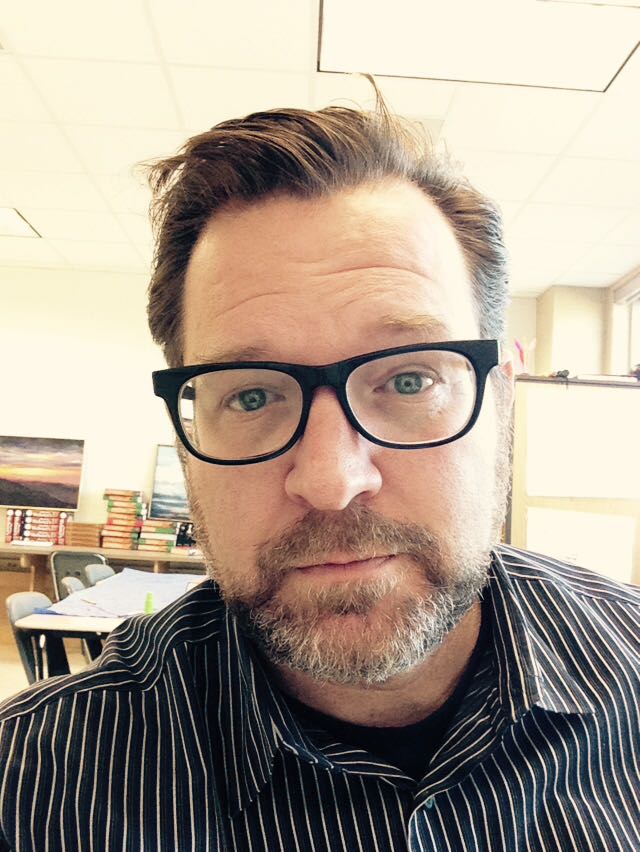 Paul Koch
Syllble Writer
Paul is a Public educator in his 20th year. Currently Paul teaches Creative Writing and English at rock Ridge High School in Virginia. In 2004 Paul and his family relocated to Virginia after living in Beijing for almost four years. Paul lives in Ashburn, Virginia with his wife Joanne and three children Parker, Devon and Bennett.
Fabrice Guerrier
Syllble Writer
Fabrice is a Haitian-American Poet and Writer. He founded Syllble, Inc. to be a creative home where storytellers could share ideas and collaborate to actualize their deepest dreams. He believes Storytelling has existed since the beginning of mankind and represents the greatest opportunity to improve the way people live in the planet today. Fabrice was the PEN American Center's 2016 PEN Haiti Fellow. He lives in Washington DC and was born in Port-au-Prince, Haiti.
About 'The wall' universe:
In the not so distant future, a mammoth segment of the Arctic continent collapses into the ocean and devastates the Philippine islands. Sixteen year old Isabel Mendoza and her grandfather are among a handful of survivors transported to America as "Arctic Refugees." The technologically advanced society that welcomes them claims to have eradicated all forms of social discrimination. They have done so by creating a homogenous society where everyone looks the same and erecting THE WALL, a monolithic structure that protects its borders from outsiders.
"Overall, I had a great experience writing with Syllble. More than anything else I was interested in experiencing the creative process for fiction writing, since all of my past writing was non-fiction. From creating the characters to the storyline, I was excited to witness how liberating fiction writing could be. Creating a story with a purpose was even more rewarding. Because my past writing has been mostly centered around human rights and social issues I was interested in exploring these ideas through fiction. Syllble provided great tools for a first time fiction writer like myself including feedback. To me, this story reflects many of the most important issues we face. Gun violence, climate change, immigration, privacy, technology and such. Issues we hear a lot about from many differ angles but rarely from the mouths of those who are directly impacted. This story does that. Brings these issues to a personal level in a future figurative world that may actually not be too far from reality".
Kevin Ayama
Subscribe and Support the writers
If you enjoyed this story and want to see it developed further. Your contributions will directly support the writers. Get exclusive Syllble new stories from 'The Wall' directly to your phone and receive regular updates.
For just $1 a month you can support this production team. You'll get credited as a supporter on all future publications. You receive the latest stories directly to you.
For just $5 a month you can support this production team. All from above. In this tier you will help shape the course of the creative projects through direct communication with the writers.
For $20 dollars a month you can support this production team. All from above. In this tier you'll have special access to the writers through live chats.
Creative angel is a program specifically on the Syllble Platform. We believe behind every great writer lies their greatest fans. As a creative angel you'll have direct access to work with the writing team and help support their work in production and taking this story to the highest corridors.